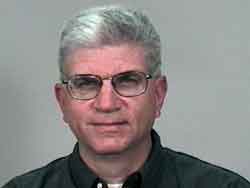 Mark Goldhammer is the Chief Engineer for Airplane Performance in Product Development at Boeing Commercial Airplanes. He is based in Everett, Washington, USA. Mr. Goldhammer has worked in the commercial airplane field for 36 years, the first six years at Douglas Aircraft Company and the remainder at Boeing. He holds a Bachelor of Science Degree in Aeronautical Engineering from Rensselaer Polytechnic Institute (1970) and a Master of Science in Aerospace Engineering from the University of Southern California (1974). He has worked extensively in CFD development and application, commercial airplane aerodynamic design, wind tunnel testing, flight testing, and aircraft certification and safety.
Mr. Goldhammer has participated in numerous aircraft programs and design studies including DC-10, YC-15, 777, 737 Next Generation, 757-300, 787, and 747 Advanced. He has also led airplane certification and safety functions for the 737 Next Generation and 787 programs. He holds three patents related to aerodynamic design. He previously led the aerodynamic design, wind tunnel verification, and performance flight test validation and certification of the 777-200.
In his current assignment, Mr. Goldhammer leads the airplane performance engineering functions that are responsible for aerodynamic design, propulsion system integration, weight and balance, and noise and emissions characteristics for commercial airplane product development studies. Current programs include the 787 family, the 747-8 family, and other Boeing product development studies.
Updated May 2006