Candidate for Secretary
Jim Rogers – Oak Ridge National Laboratory (ORNL)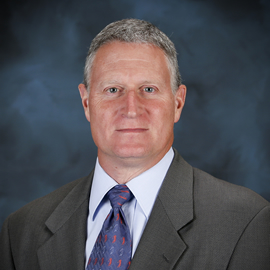 Jim Rogers is the Director for Computing and Facilities at ORNL, providing strategic and programmatic efforts to multiple Federal Agencies including the DOE, NOAA, and the DoD Air Force. He has supported the delivery of Cray and HPE systems to production since the early 1990's, placing Y-MP's, C90's and T3E's in to service for Federal, Intelligence, and Educational user communities. Currently, he is managing procurement strategy for HPE Cray EX systems for multiple strategic partners, ensuring that the activities from facilities modifications to supply chain management are managed to meet end-user designs and timelines. Mr. Rogers appreciates the opportunity to deliver HPC solutions to diverse user communities, providing them the tools that support their modeling/simulation requirements across domains as diverse as materials, earth sciences, nuclear reactor design, the development of AI/ML applications for existing workloads, and national security.  Jim is currently the Secretary for CUG, and served the prior eight years as the CUG Treasurer. He looks forward to further strengthening the outreach and impact of CUG to our worldwide community.
Candidate for Treasurer
Scott Michael, PhD – Indiana University (IU)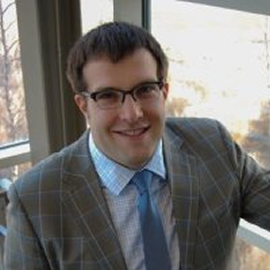 Hello, my name is Scott Michael. I am the Director of Research Software and Solutions at Indiana University and have been a member of the CUG community since 2012. At Indiana University I have the privilege of leading several teams that provide end-user and software support on our HPC and cloud-based systems, as well as specialized support for domain areas like biomedical applications. IU has operated Cray systems and been a member of CUG since the early 2000s. I attended my first CUG in 2012 in Stuttgart and began working as a board member in 2016.
In 2017 I was elected to the position of CUG Treasurer and have served in that role ever since. I had the opportunity to move into the role after many years of being well organized and fiscally managed. This role has been challenging at times, especially through the pandemic, but CUG has managed to see its way through with excellent fiscal and organizational management from the CUG board. I am seeking this opportunity to continue to help guide the conference post-pandemic and post-Cray/HPE merger to put us on a solid footing for the future. I would appreciate your support.
Candidates for Director At Large (DAL)
Two DAL positions are open this cycle. Candidates are listed alphabetically.
Brett Bode, PhD – National Center for Supercomputing Applications (NCSA)
I am an Assistant Director at the National Center for Supercomputing Application at the University of Illinois where I am a co-PI on the Blue Waters and Delta awards from the National Science Foundation that funded HPE/Cray systems at NCSA. Blue Waters represented high-end computing in the NSF space while Delta is a capacity system currently offering the largest GPU resource in the NSF space based on HPE Apollo based servers using Slingshot. As a result, I have been involved in CUG since 2013. I find CUG to be an invaluable venue to interact with both HPE/Cray and the community that operates HPE/Cray systems and want help support CUG to ensure it continues to provide this critical venue for the community. I have previous user group/conference organization experience with multiple SC committees and the AMD User Forum. I have a combined background in developing and supporting applications and managing HPC systems, large operations teams support system and their deployments. This background gives me a great perspective on the needs of the CUG members both large and small. I would use this background as a member of the board to support the existing programs as well as look for ways to broaden the membership of CUG.
Juan Herrera, PhD – EPCC, University of Edinburgh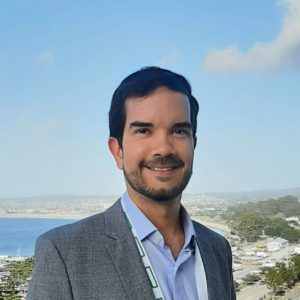 My name is Juan Herrera, and I am an HPC Software Architect at EPCC, The University of Edinburgh. I am the team leader for the training function of the ARCHER2 service, the UK's National Supercomputer. I am enthusiastic about sharing my knowledge about HPC with the community as part of my training role, and with the general audience by participating in numerous outreach activities. Belonging to a centre that provides ARCHER2 has given me the opportunity to engage with users and provide them with the skills needed to use HPC in an efficient and smart way. I have also been involved in The Carpentries community since I joined EPCC in 2015.
My first experience with CUG was back in 2019 when I introduced a monitoring tool developed alongside the Cray Centre of Excellence for ARCHER. I found it was an excellent venue to meet other colleagues from several HPC centres located all over the world, and exchange information and best practices. Since then, I have contributed to the technical program and attended whenever possible. I have also been part of the CUG Program Committee since 2022, allowing me to curate the technical program.
I think CUG is a great opportunity for everyone to learn more about the systems that we maintain and use every day, as well as a welcoming and inclusive community where everyone can contribute and make an impact. I am committed to doing my best to keep CUG running successfully in the future.
Esa Heiskanen – CSC – IT Center for Science (CSC)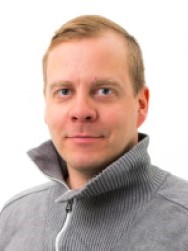 Esa Heiskanen is the Operations Manager for the LUMI supercomputer in Kajaani, Finland. My background is for data center operations and I have been leading technical engineering on data center facilities during LUMIs data center design, construction and system installation phases. Working as LUMI operations manager I'm looking forward to enhance co-operation with CSC and other CUG sites. CSC has long history about Cray supercomputers. First Cray X-MP system was installed in Finland at 1989. This is my first CUG in person and im looking forward to have many more.
Kevin Stroup – Sandia National Laboratories (SNL)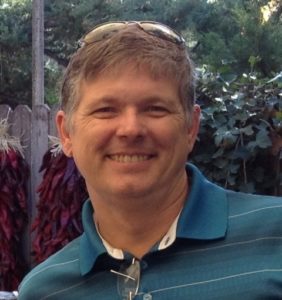 My HPC career has included working for Cray, as well as being a customer of Cray. I've had significant technical and administrative experience with commercial, academic, and government (DoD and DoE) HPC sites and systems. I have worked in both large and small organizations, as well as private-sector businesses. While on the CUG Board I have been responsible for member relationship management (our CRM) and have been a vendor liaison, supporting the CUG conferences by soliciting vendor sponsorships. Both I and my institution (SNL) strongly believe that CUG is a very valuable resource for us and the industry at large. I know that my organization's backing will facilitate me continuing to be active and effective in this position.
Jim Williams – Los Alamos National Laboratory (LANL)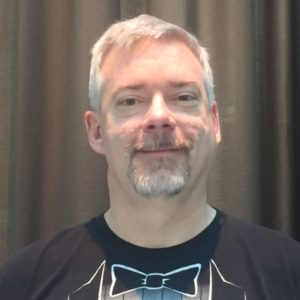 My name is Jim Williams. The first time I used a Cray system was in the middle 90's as a CS graduate student in Fairbanks, Alaska. I 2006, I took an admin position with the now closed Arctic Region Supercomputing Center. In the 17 years since, I've managed every model of Cray system from the X1 to the newest EX line. I have been involved with the XTreme SIG for 15 of those 17 years and with the Systems Support SIG since its revitalization in Chicago. At the Redmond conference I decided it was time to give back to the community and ran for an open Director at Large position. My run was unsuccessful but the board allowed me to finish the second year of an outgoing Director's term. It has been an honor and a privilege to serve on the board since. I would like to continue my service and would appreciate your support. Thank you.