Women in HPC presents: Equity in Technical Leadership
The San Francisco Bay Area chapter of Women in HPC invites everyone to attend this discussion of equity in technical leadership. Technical leadership includes the skills to lead, direct and manage technical projects; we have invited a panel of experts on this topic to explore what it looks like to support individuals in groups underrepresented in HPC as technical leaders at various career stages.
The gender gap in technical roles is well-documented, and recent studies have started to delve into the issues behind the persistence of this gap and what exacerbates the issue in leadership specifically. To seed the panel discussion, we'll present and discuss relevant findings from these investigations as they relate to supporting women in HPC technical leadership. We'll also provide a brief "State of Women in HPC" report drawing from public demographic information with the goal of tracking progress over time. This presentation is intended to start a conversation towards improving the HPC field by empowering attendees of CUG and their colleagues at their respective organizations to succeed on their career paths of interest. We hope to engage the audience and the panelists in a constructive, actionable exchange.
Panelists:
Tina Declerck (NERSC), Maria-Grazia Giuffreda (CSCS), Lena Lopatina (LANL), Azita Sadri (HPE)
Introductory speaker: Kelly L. Rowland (NERSC)
Moderator: Lipi Gupta (NERSC)
Bios:
Tina Declerck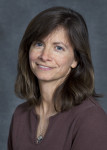 Tina Declerck is the National Energy Research Scientific Computing Center (NERSC) Deputy of Operations and leads five of the operational groups.  In this role Tina helps to ensure NERSC systems are available for science computation research for the Department of Energy Office of Science while ensuring the highest level of efficiency for the building. Accomplishments include managing the configuration, installation, and acceptance of the NERSC-9 (Perlmutter) system, and keeping a focus on operational responsibilities to ensure efficient operations.  Tina has experience on almost all of the systems installed at NERSC since 1996 as a system analyst since its move to Lawrence Berkeley National Lab from Livermore.  Tina had a short hiatus from NERSC during which she focused on storage startups from 2001 – 2006.  Prior to joining NERSC in 1997 she worked at The Liposome Company and was an officer in the USAF.
Maria-Grazia Giuffreda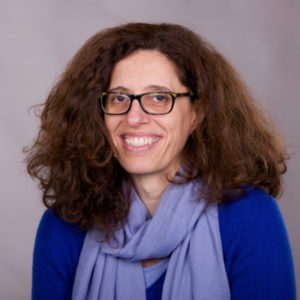 Dr. Maria Grazia Giuffreda is Associate Director at the Swiss National Supercomputing Centre (CSCS) in Lugano, Switzerland. Maria Grazia Giuffreda studied computational chemistry in Belgium, where she received her Ph.D. in 2001. After that she was a post-doc at ETH Zurich in the Computer-Aided Chemistry (Informatikgestützte Chemie) group. In 2006 Maria Grazia Giuffreda started to work at CSCS as a User and Application support specialist, in 2010 she became Group Leader of the User Support and in 2013 she became Associate Director for the User Program and in charge of the User Engagement and Support Unit and the Account Management for the Paying Customers. Since 2021 she is responsible for and coordinates the Strategic Roadmaps of the Center. Since 2010 Maria Grazia Giuffreda is in charge of the National Calls for Proposals and the Review Process for the selection of the scientific projects and the distribution of compute and data resources and since 2013 of User Lab Program. She is responsible for the communication with the User Community and contributing to the outreach and communication of activities related to the centre.
Lena Lopatina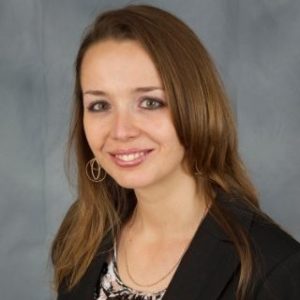 Lena Lopatina is the deputy project lead for computer science for the Lagrangian Applications Project at Los Alamos National Laboratory (LANL). The Lagrangian Applications Project (LAP) tools are multi-physics rich capabilities that are required to take advantage of modern and advanced architectures within the NNSA complex, and Lena's responsibilities include developing, in collaboration with other projects, a software strategy for improving code reuse, quality and portability of current and future shared capabilities. Lena is also Director-at-Large for the CUG Board of Directors. Lena received a BS (2004) and an MS(2005) from Taras Schevchenko National University of Kyiv with a specialization in theoretical physics. Lena moved to the USA in 2005 to attend the Chemical Physics Interdisciplinary Program at Kent State University, where she received her PhD in 2011. Lena worked as a visiting graduate student at LANL in the summer of 2009, and returned in 2012 as a postdoc. Though trained as a theoretical physicist, Lena's interests grew dramatically into computational physics and high performance computing. In 2017, Lena joined the High Performance Computing division at LANL as an HPC Consultant. During her time in HPC, in addition to providing day to day support on HPC clusters, Lena worked closely with users and other HPC staff to identify and resolve issues that arise when running multiphysics scientific simulations at large scale. Lena also led a project focused on creating monitoring dashboards for user jobs, developed training curricula on various topics, etc. In her day to day work, Lena is utilizing her theoretical and computational physics background combined with expertise in HPC and understanding of current and upcoming architectures to work as the Computer Science lead for LAP. In her free time, Lena enjoys riding her horse with her friends. 
Azita Sadri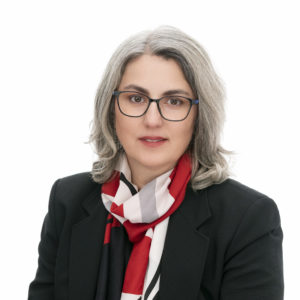 Azita Sadri is an Engineering Program Manager in Hewlett-Packard HPC team. In her 30 year carrier she has acted as project manager for different Compaq/HP/HPE/Cray projects, managing programs that delivered numerous industry-firsts in laptops, tablets, and servers. In her current role, she is the Engineering Program Manager for HPE Cray Supercomputers and HPE XD Server programs for R&D team including the fastest supercomputers in the world (Frontier). She is also HPE liaison to CUG Board.